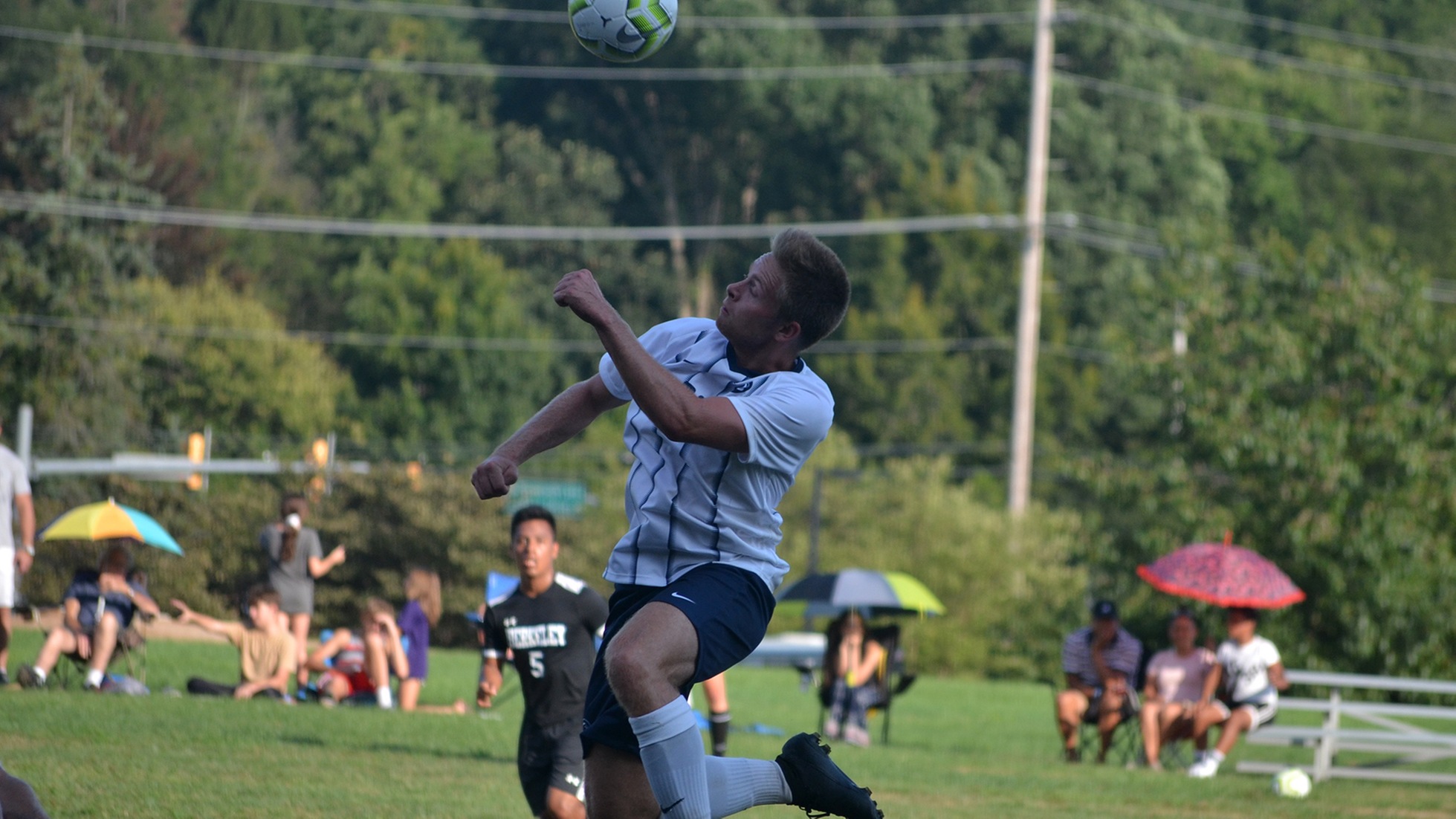 Lions Roll To 6-0 Triumph Over Scranton
MEDIA, Pa. -- Penn State Brandywine routed Penn State Scranton 6-0 on Wednesday afternoon in Penn State University Athletic Conference men's soccer action.

The Lions held a 36-1 edge in shots, including a 24-0 mark during the second half when Brandywine poured it on, scoring four times.

Dom Scrivano (Essington, Pa./Interboro) tallied the first two goals of the match less than three minutes apart, first recording a tally off Ian Roland's (Aston, Pa./Sun Valley) long throw in and then adding a score following Axel Ayllon-Ortiz's (Kennett Square, Pa./Kennett) long pass through the middle.

Joey Cairy (Aston, Pa./Sun Valley) was on the receiving end of Ayllon-Ortiz's corner kick at the 54:46 mark, heading in the Lions' third score of the contest.

The remainder of the scoring belonged to Gavin Birch (Media, Pa./Strath Haven), who tallied the first three goals of his college career. Birch struck twice in a span of 92 seconds to up the margin to 5-0 and then completed his hat trick during the 82nd minute, knocking in a ball after a scramble in front of the net.

Brandywine goalkeeper Juan Guerrero (Kennett Square, Pa./Kennett) recorded his second shutout of the season, needing to stop just one shot for his third win.

Brandywine is back at home Friday to host Christendom College at 4:00 pm.