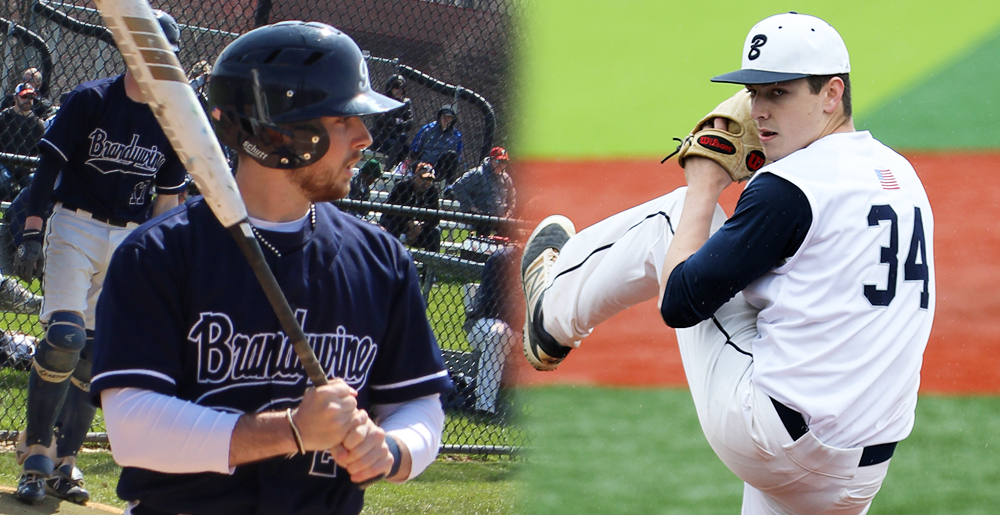 Masi, Sessa Earn USCAA Baseball All-American Honors
DUBOIS, Pa. -- Penn State Brandywine senior outfielder Matt Masi (West Chester, Pa./Cardinal O'Hara) was tabbed as a United States Collegiate Athletic Association First Team All-American, while Lions' sophomore pitcher Kevin Sessa (Broomall, Pa./Cardinal O'Hara) was named all-American honorable mention on Sunday at the Association's annual year-end banquet.

Masi, the 2018 Penn State University Athletic Conference Player of the Year, is now a two-time all-American after claiming honorable mention laurels as a junior. He is the fourth Brandywine baseball player all-time to earn at least two all-American awards.

In 35 games this spring, Masi set a Brandywine single-season record and tied for the PSUAC lead with nine home runs. Only two players in the USCAA hit more long balls than Masi.

Over half of Masi's 41 hits went for extra bases (22), putting him in a tie for second in that category nationally, while also ranking third in triples with four. He also posted the sixth-best slugging percentage (.780) in the USCAA.

In addition, Masi posted team-high totals with 30 runs batted in, 28 runs scored and 14 stolen bases in 15 attempts. Masi produced a .376 batting average, hitting safely in 26-of-35 games, including a pair of seven-game hitting streaks throughout the season.

Masi closed out his career with 95 hits, 80 RBI and 15 home runs, while serving as a .320 hitter in the middle of the Lions' lineup.

Sessa was the team's ace on the mound, tying for the PSUAC lead and finishing in a tie for third nationally with seven victories. In eight games started against USCAA opponents, Sessa went 7-1 with a 2.20 earned run average.

Sessa made eight starts overall, going the distance twice, while firing 52.1 innings, fifth-most among PSUAC hurlers. He finished second on the team with 26 strikeouts. In a span of six appearances from March 8 - April 6, Sessa did not allow an earned, a stretch of 24.2 consecutive innings.

Brandywine finished the season with a record of 20-18 and won the PSUAC Eastern Division for the second-straight year, while also finishing as the runner-up in the conference tournament.