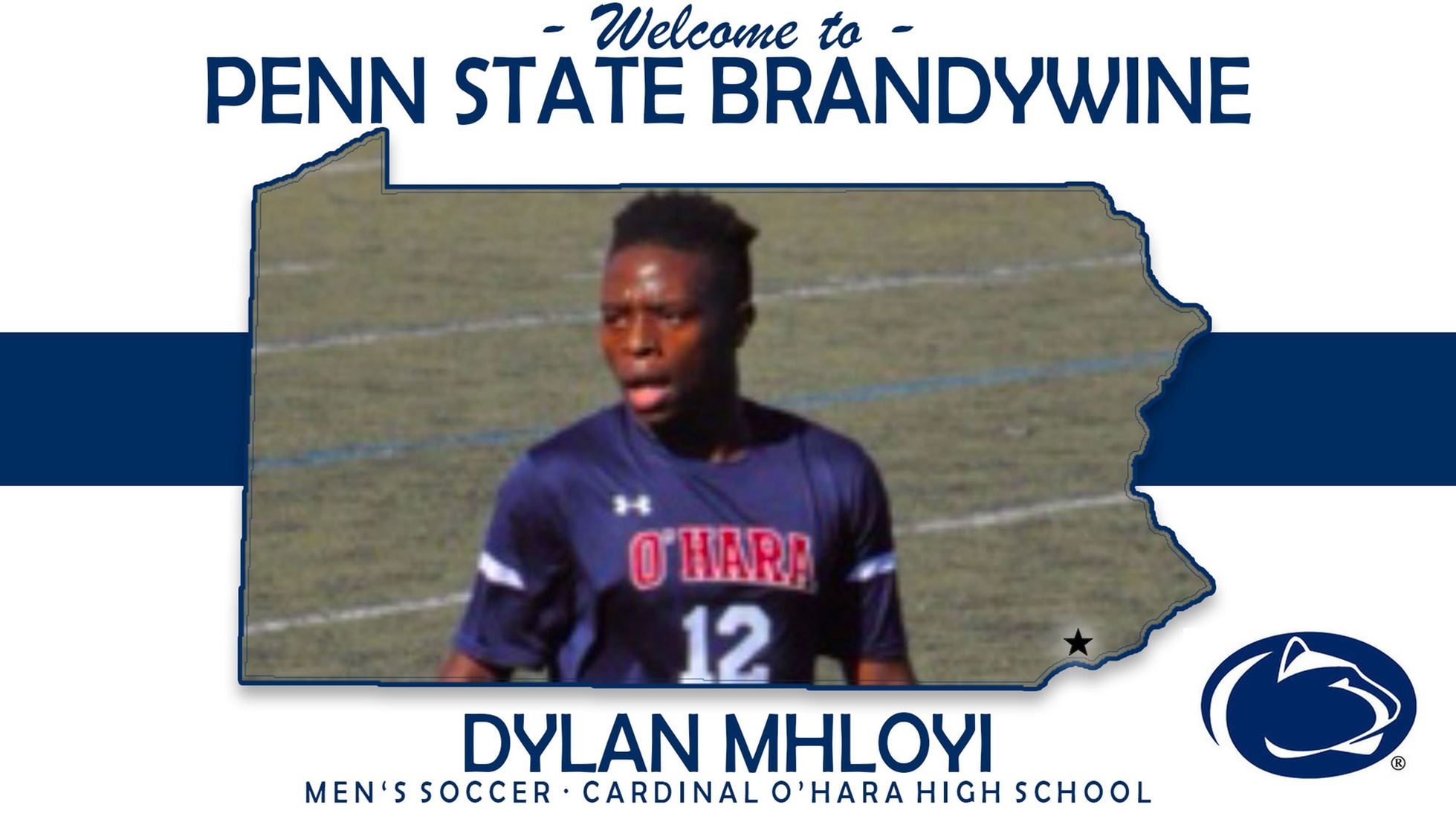 Men's Soccer Adds Dylan Mhloyi To Incoming Class
MEDIA, Pa. -- The Penn State Brandywine men's soccer team welcomed the fourth member of its 2020 recruiting class to the team recently as Dylan Mhloyi signed with the Lions.
Mhloyi was a three-year member of the boys soccer team at nearby Cardinal O'Hara High School. He is primarily a forward, but also has the ability to use his speed as a midfielder. Mylohi competed in club soccer at the Lower Merion Soccer Club.
Mhloyi chose to attend Penn State Brandywine because "when I visited it felt like home. I felt welcomed and loved. I knew that I could trust the coaches and recruiting director by the way they treated my family and me. Not only are they known on the field, but in the classroom as well. Penn State Brandywine takes pride in education and they have what I'm looking for. Although I am undecided for my first year, I have high interest in majoring in biology."
Head Coach Tom Greenawalt's 2020 newcomers now include Mhloyi, Joey Kane, Kareem Sharaf and Alex Sydor. The Lions will be in search of a fifth-straight conference championship this fall.